Making of Plumpet Islands
We were not quite happy with the design of the previous harvesting island (see blog post). Problem with the design was that it was not scalable enough. We intended to add lots of stuff along the way, but the shape and size did not support this. Our Art Director did some new design sketches…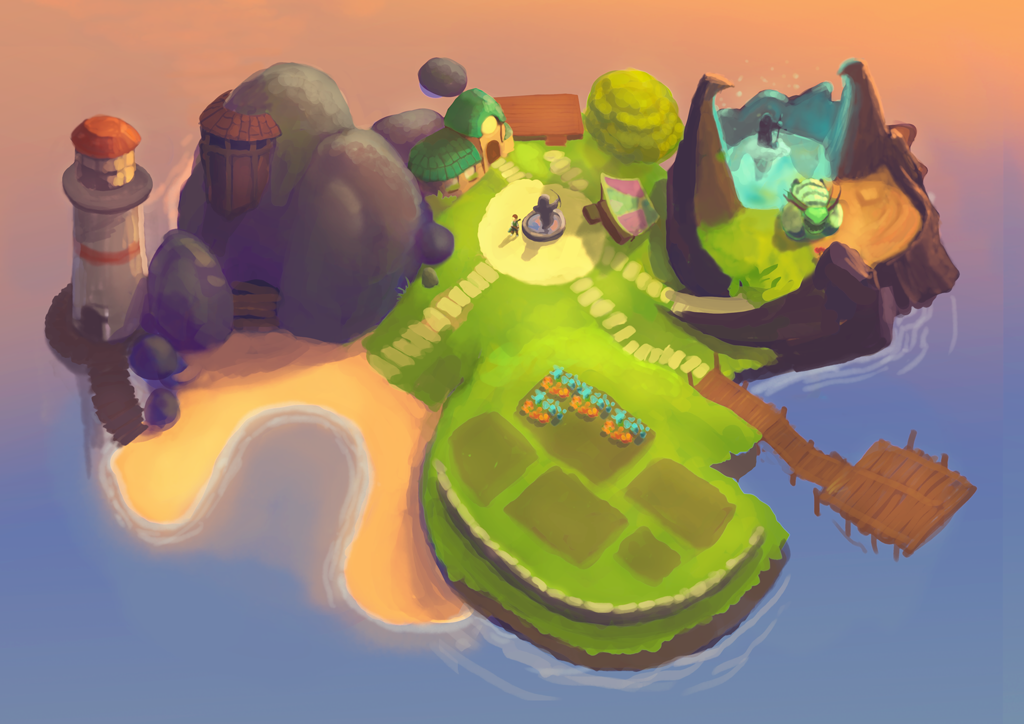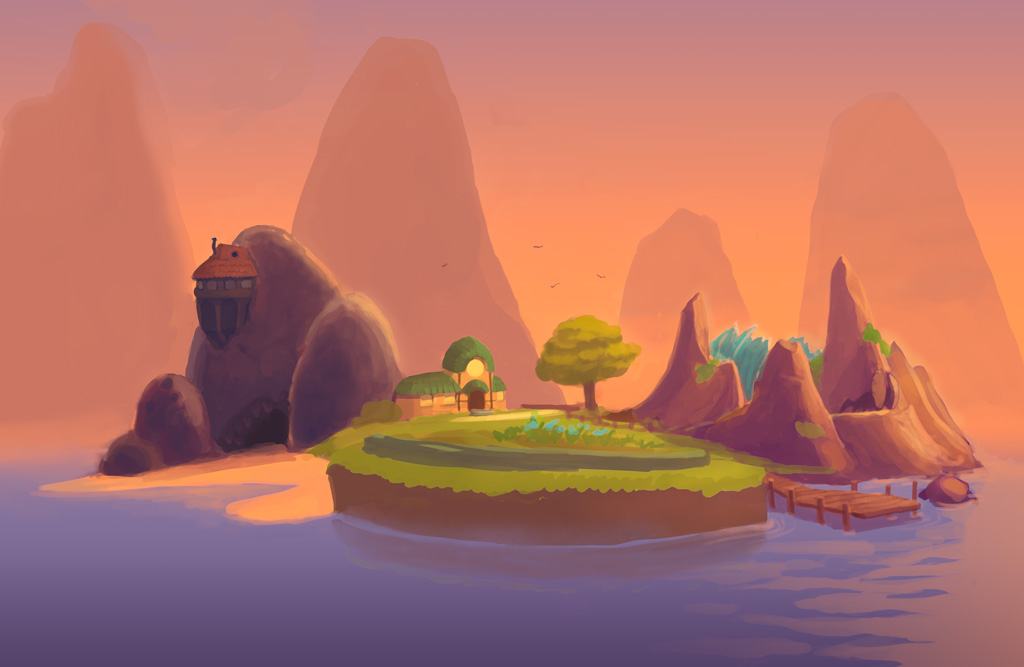 Although this design did make it more intuitive what the player could do, it was still not modular enough. So he made another where he split the different sections apart into separate islands.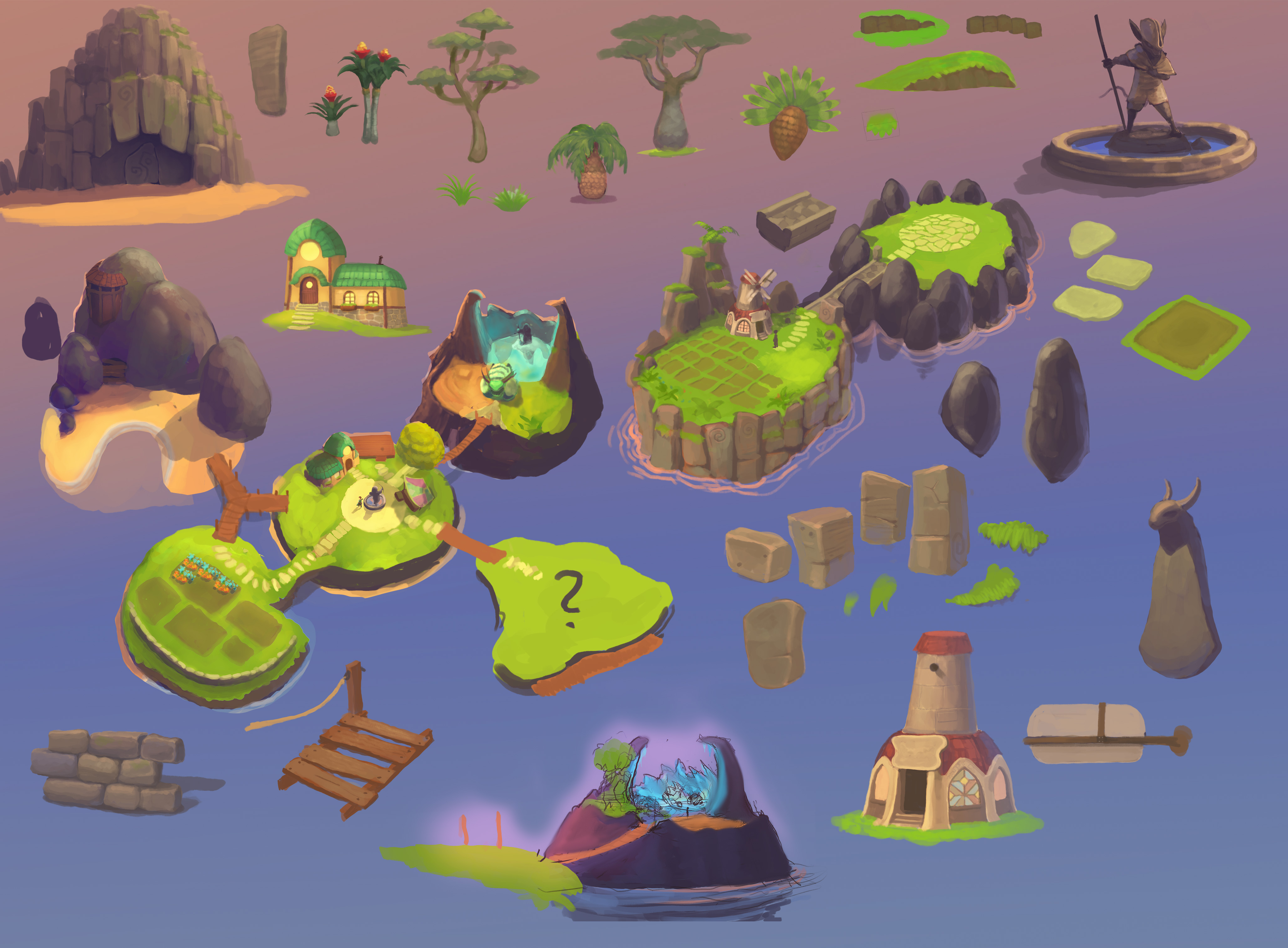 This was a much better design for several reasons. We can now add new islands as we se fit. Also note how the harvesting island and mountain are built by combining simple rocks. We began to make pieces and assembled Plumpet Island (the island with the windmill above) and Barnacle Bay.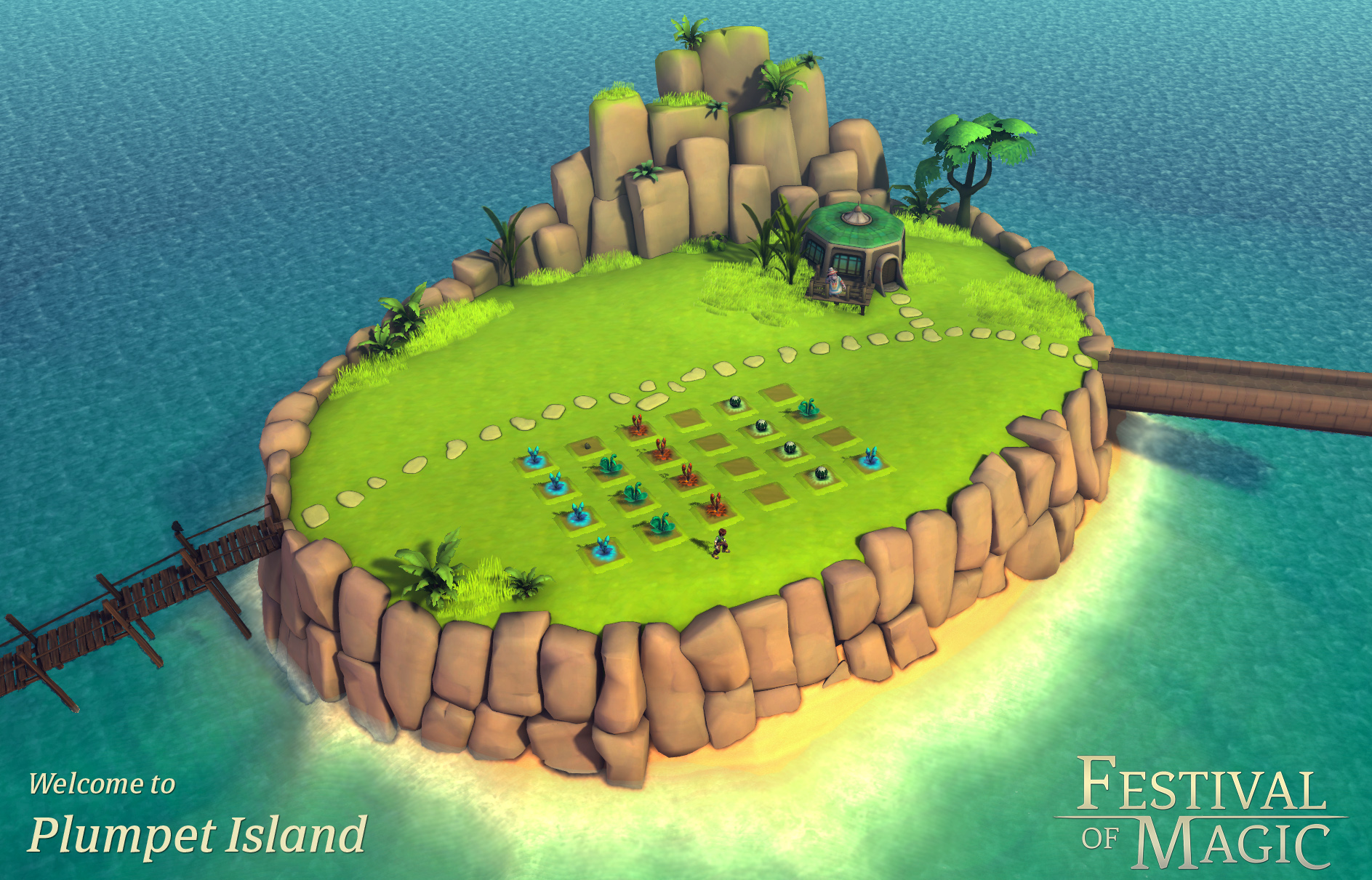 The house will be replaced with another, but we have simplified the production process without loosing visual quality.
In the previous harvesting island we made before christmas, we had the barnacles grow in the garden, but seriously – barnacles grow in the turf. With the new design we spilt spud production and pearl production (ammo for each Spud gun and pearl cross bow).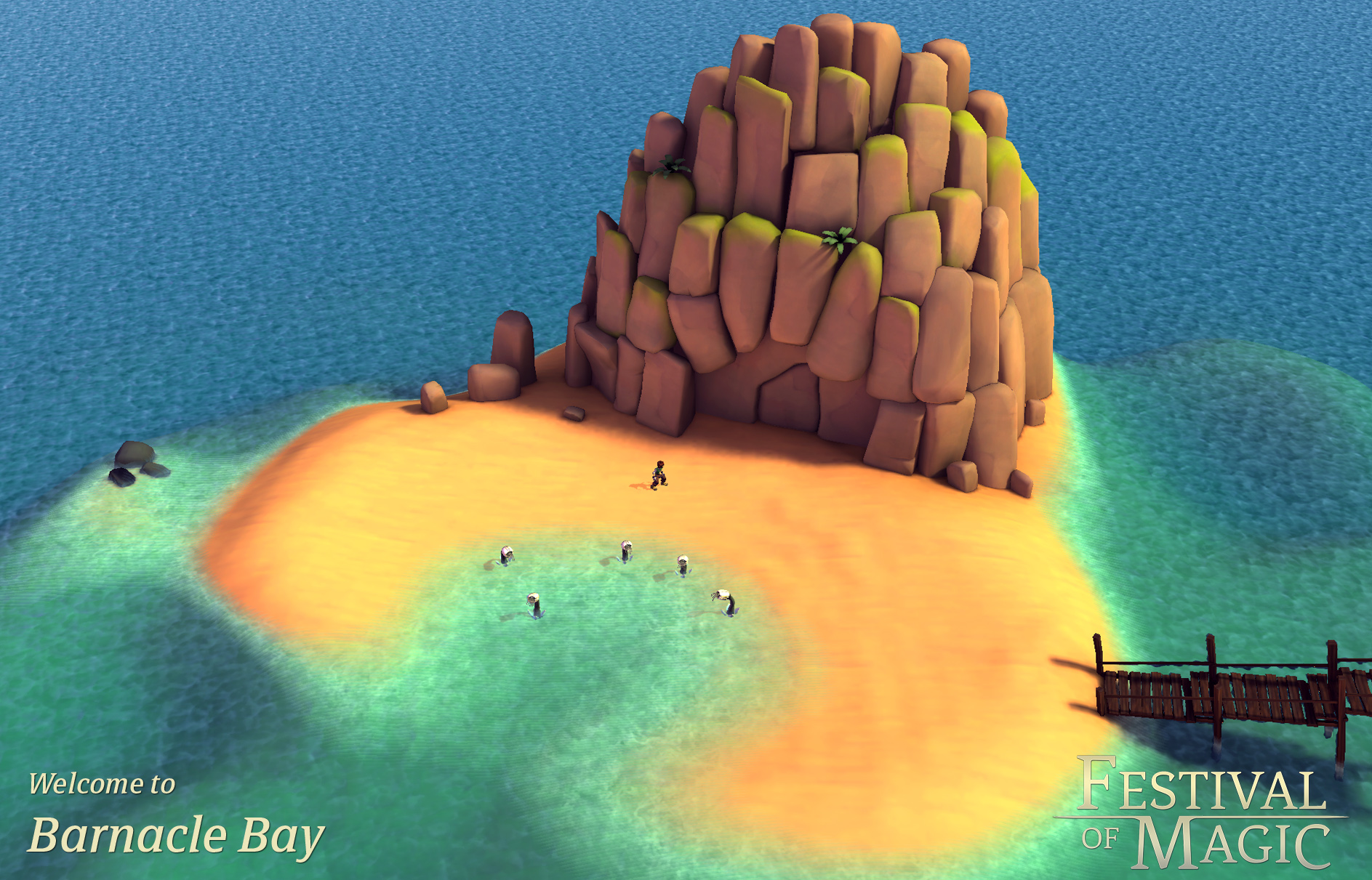 Both the mountain on the beach above and the island walls of Plumpet Island are constructed based on 7 different rock meshes. We have used Unity's vertex paint shader to enable the green grass texture on the rocks.
That is it for now…