Every RPG worth a damn needs to have some goblins! FoM is no different, in fact one of the first enemies you'll meet in the game is a goblin. Like any other design we want our goblins to feel original and we want the story to back up their existence.
I started collecting tons of references for goblins and similar to mythical humanoids – a good way to know what to avoid and what to keep. In the end the most important thing in a good character design is personality. I wanted FoM's goblins to have plenty of personality ranging from goofy to sinister.
Here's few sketches I did.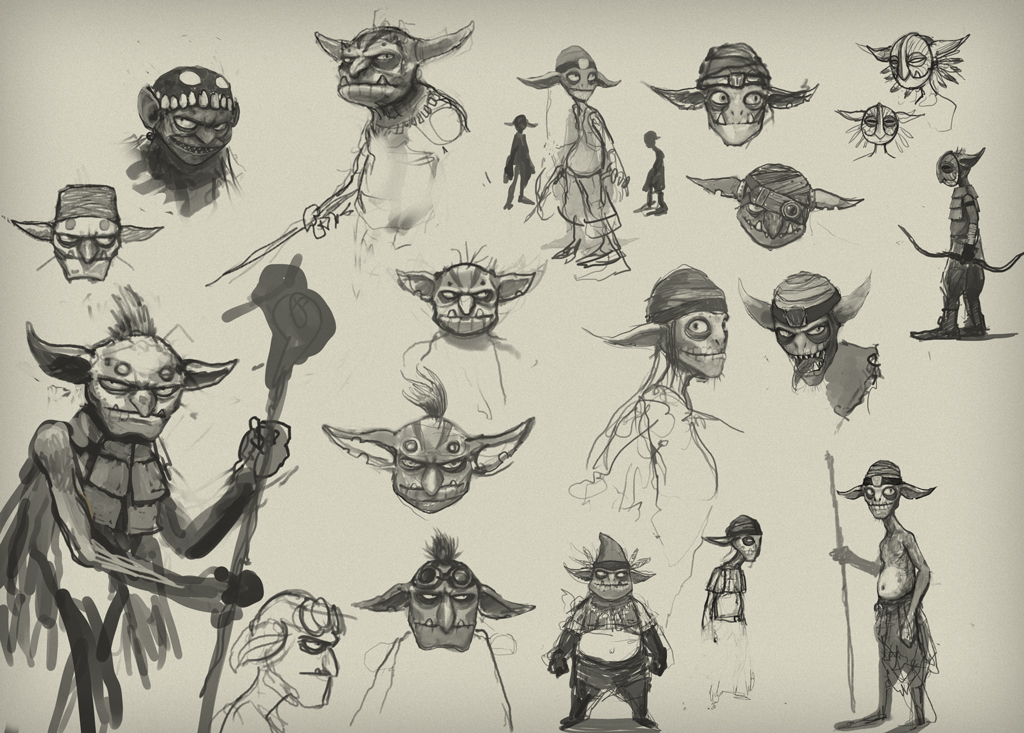 We decided to go with a couple of the designs and started doing some more eloborate b/w concepts.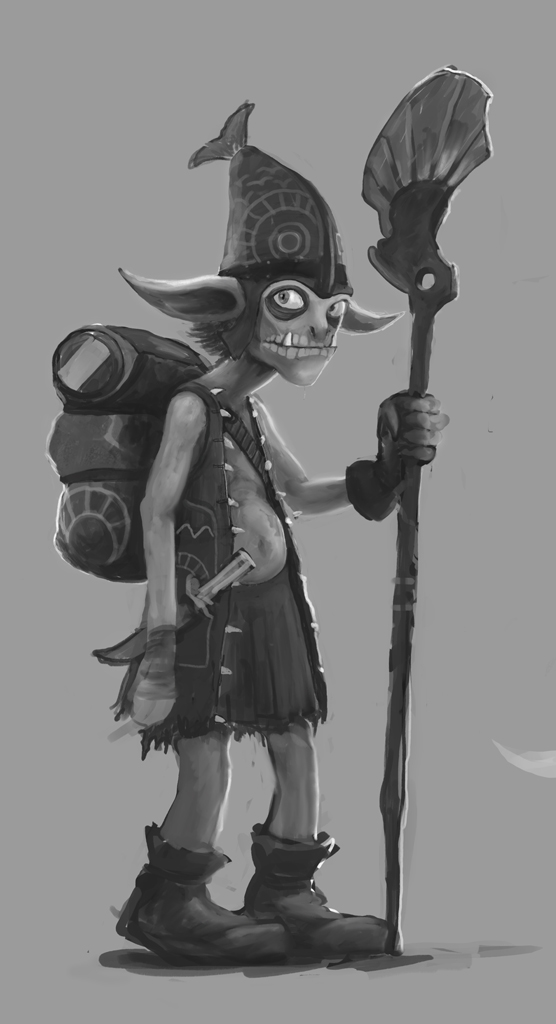 A goblin warrior riding a green lama like creature (a lima maybe?).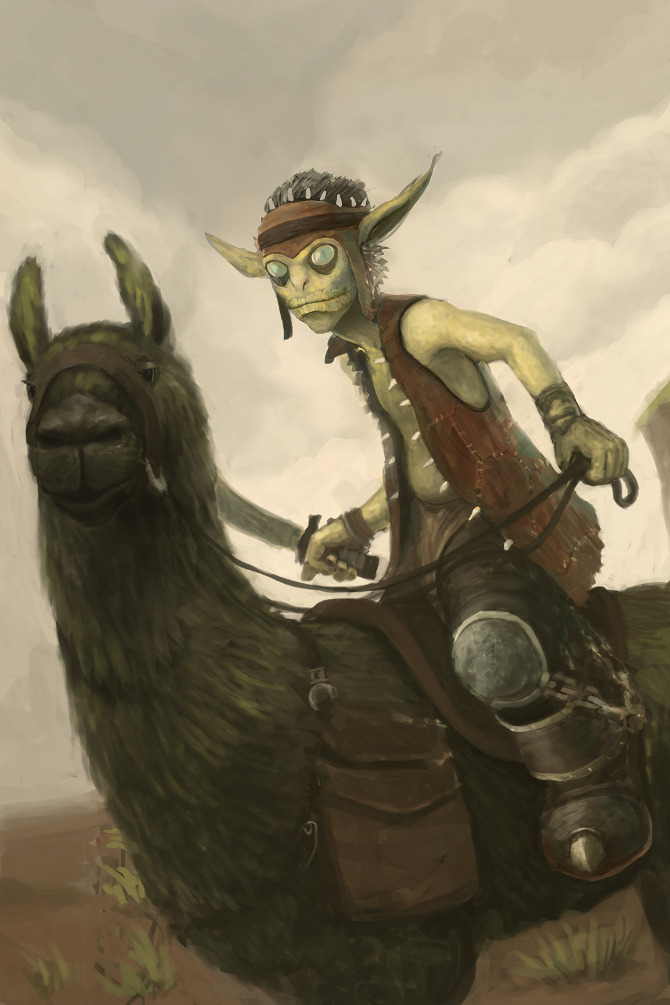 So what's your favorite goblins of all time?